The Central Valley's

Personal Injury Firm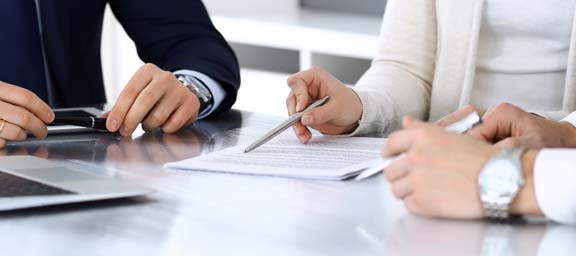 Miller & Ayala is a law firm located in Fresno and serves California's entire central valley on cases relating to personal injury. Whether your case involves something as serious as the death of a loved one or a minor traffic collision, Miller & Ayala is here to provide the kind of legal representation you can count on.
We know local doctors, chiropractors and other specialists who can help assess and treat your injuries. We will also travel to meet you if necessary and do in home consultations if you are physically unable to meet in our office. We also promise that we will never settle your personal injury case unless you are totally satisfied.
We also can assure you that there will be no cost to you for our services unless we win your case. In addition, we can tell you without a doubt that we will fight to get you the maximum compensation possible for your injuries.
At Miller & Ayala, we offer the services and support of a law firm which most small, one person attorney offices can't match. Yet we continue to offer the same level of attention to our clients that you'd expect from a smaller office.
At Miller & Ayala, we handle the following types of personal injury matters:
Wrongful Death – We handle death actions for families who have suffered the tragedy of losing a loved one.
Car and Truck Accidents – we represent clients who have been the victim of either auto or truck collisions and need compensation for their injuries.
Slip and Fall – if you've fallen and been injured due to the negligence of someone else, we may be able to help you recover for the pain and suffering you've experienced.
Dog Bites/Animal Attacks – At Miller & Ayala, we handle cases where you or someone you care about has suffered an attack by a dog or some other animal.
Product Liability – Injured by a product that was negligently or defectively designed or contained an inadequate warranty? We will pursue the manufacturer and the distributor to obtain compensation for injuries that should have been prevented.
Nursing Home Negligence and Abuse – if someone you love has been the victim of a nursing home or convalescent home's negligence and/or abuse, we will fight to make sure something like this doesn't happen in the future and to hold them responsible for their actions.
Medical Malpractice – If a doctor has failed to provide adequate medical attention and/or services, they should be held accountable. We will do our best to obtain compensation for the injuries they afflicted.
You can reach Miller & Ayala, LLP 24 hours a day, seven days a week toll free at (888) 317-6621 or locally at (559) 222-6622 or via email at info@MMA-Legal.com
Miller & Ayala handles family law cases in California's Central Valley and San Joaquin Valley, including Fresno County, Tulare County, Merced County, Madera County, County of Kings, Mariposa County, Fresno, Tulare, Merced, Madera, Kings County, Mariposa, Visalia, Hanford, Dinuba, Los Banos, Selma, Kingsburg, Clovis, Sanger, Reedley, Kerman, Parlier, Coalinga, Firebaugh, Fowler, Mendota, Visalia, Avenal, Corcoran, Lemoore, Porterville, Bass Lake, Shaver Lake, Yosemite National Park, Sequoia National Park.